Transforming Businesses, Transforming Lives
Our proven track record speaks to our success in helping businesses or individuals maximize their earnings and increase their chances of success. Unlike guru schemes that profit at the expense of their clients, our approach prioritizes your financial well-being.
Transform Your Business and Reach New Heights of Success with Shift Into Profits
Are you tired of struggling to make your business successful? Are you looking for a way to take your business to the next level? Look no further than Shift Into Profits.
Our coaching program is designed to help business owners and individuals like you transform their businesses and reach new heights of success. With our proven strategies and techniques, you'll learn how to increase profits, improve performance, and achieve your goals.
Our program offers a wide range of benefits to help our members reach success, including:
Advanced Facebook and TikTok strategies to increase ROAS
Personalized coaching and support*
Actionable techniques and strategies to improve your business
A community of like-minded business owners to learn and grow with
This is about more than running ads! We teach you how to run a business!
We will teach you to:
How to create a PNL and track your companies financials


How to get started on google

How to optimize your purchase funnel for conversions and AOV


How to use email/SMS marketing to raise the LTV of your customers

How to hire team members to help you grow the business

How to create and maintain company documentation so you can delegate more tasks to employees
Don't let another day go by without taking action to transform your business. Sign up for Shift into Profits today and start reaching new heights of success.
Get Started
Transformations Unveiled:
Real People, Real Results Speak for Our Success
George P.
I joined the Shift Into Profits coaching program 6 months ago with a struggling shineon store and no idea how to turn things around. But with the guidance and support of the coaching team, I was able to completely transform my business and take it to new heights.
In just 6 months, I went from zero to over $400,000 in sales! I couldn't believe the progress I made in such a short amount of time. The program's strategies and techniques helped me to increase my profits, improve my business performance, and achieve my goals.
I couldn't have done it without the support and expertise of the Shift into Profits team. I highly recommend this program to any business owner looking to take their business to the next level.
---
Michael G.
I joined the Shift into Profits coaching program and was immediately impressed by their advanced Facebook strategies. The team helped me to optimize my ad campaigns and target the right audience, which resulted in a significant increase in ROAS.
Before the program, my ROAS was around 2.5, but with the techniques and strategies taught by the Shift into Profits team, I was able to increase it to over 5! This not only increased my sales, but also helped me to reach a wider audience and grow my business in a sustainable way.
The team was always available to answer any questions and provide support, which was vital to my success. I highly recommend the Shift Into Profits program to any business looking to improve their ROAS and grow their business through advanced Facebook strategies.
---
Washington H.
Being a part of Krste's coaching has definitely had a positive impact on the success I am currently having. In the 30 day revenue screenshot, note the start of the steep climb on March 7th which is when I started implementing the TikTok scaling strategy I learned during the call that same day.

After Washington's recent success, he has left his 9-5 job to focus on this venture full-time and we couldn't be prouder!
---
Our proven coaching program is designed to help you overcome your business challenges and unlock your full profit potential

Running a business can be challenging, but with Shift Into Profits, you'll have the support and guidance you need to overcome those challenges and unlock your full profit potential. Our coaching program is designed to help business owners like you achieve sustainable growth and profitability.
Our program is based on proven strategies and techniques, developed and tested by our team of marketing experts who currently run multiple successful 8-figure ecommerce stores. With our help, you'll learn how to:
Increase your ROAS through advanced Facebook strategies
Improve your sales and performance
Streamline your business operations
Reach your goals and objectives
and much more.
Our team of eCommerce marketing experts spend millions on advertising to devise proven strategies that are battle tested and prioritize sharing them within our coaching group.
Our aim is to provide valuable insights and best practices to our members, enabling them to benefit from our expertise and experience. By sharing our proprietary Facebook and TikTok strategies, we aim to create a supportive community where businesses can come together to learn, grow, and succeed.
Our coaching group offers a unique platform for businesses to access the latest advertising trends and techniques, ultimately driving higher ROAS and growth. Through collaboration and sharing, we aim to empower businesses to reach their full potential and achieve success in the digital space.
We understand that every path to success varies, which is why we offer personalized coaching and support to help you achieve success on your terms.
Sign up now and start shifting into profits today!
Don't miss out on the opportunity to take your business to the next level. Our proven coaching program is designed to help you increase your profits, improve your business performance, and achieve your goals. By signing up now, you'll gain access to our expert guidance, valuable resources, and a community of like-minded entrepreneurs. Take the first step towards greater business success and sign up for Shift into Profits today!
Sign Up Now
Maximize Your Potential with Cutting-Edge Coaching Calls Covering Key Strategies and Techniques
Our Cutting-Edge Coaching Calls provide comprehensive support, covering everything from the fundamentals of business management to the technical details of marketing campaign strategy. With a focus on providing actionable steps, our coaching sessions ensure that you have the tools and knowledge needed to succeed and achieve your goals.
Mindset for Mental Wellness: Key to Business Success
Mastering Business Fundamentals: Securing a Sustainable Future
Crafting Distinct Messages: Effective Communication with Target Audience
Innovative Marketing Strategies: Driving Business Growth
Uncovering Competitor Ads: Market Research for Campaign Inspiration
Optimizing Landing Pages: Driving Conversion and Success
Funnel Hacking: Competitive Research for Improving Strategies
Strategic Ad Campaign Planning: Maximizing ROAS with Seasonal Considerations
Data-Driven Campaign Scaling: Achieving Growth and Maximizing Performance
Our Commitment to Your Success
At Shift Into Profits, we are committed to helping our clients achieve their business goals and reach new levels of success. We believe that our program can deliver real results and we stand behind our work. We guarantee that we will work with you to understand your specific needs and tailor our coaching program to your business. We are committed to your success and are confident that our program can help you shift into profits.
More Success Stories Unveiled: Real Transformations from Real People
Elias C.
If there is something special about Krste Coaching is the gold nuggets of information that he shares. When I joined Krste coaching I was amazed by the valuable insights and advanced strategies for advertising, research, and adapting to any changes that occur.

My business has improved tremendously ever since I joined his coaching in June 2021 and I do recommend it to anyone who wants clear strategic skills for his or her business.
---
Thyagarajan K.
I got a message from Krste Kovaceski who convinced me to consider joining Shift Into Profits. I was a little hesitant as I heard so many stories about fake gurus out there, but took a chance on this given the risk is low and I was also very committed to making this happen. Thanks to Krste and Shift Into Profits members for their help and support in my journey so far.

The biggest key takeaways for me is mindset, product research, design, test & test, understanding data, a marketing strategy that works best for you.
---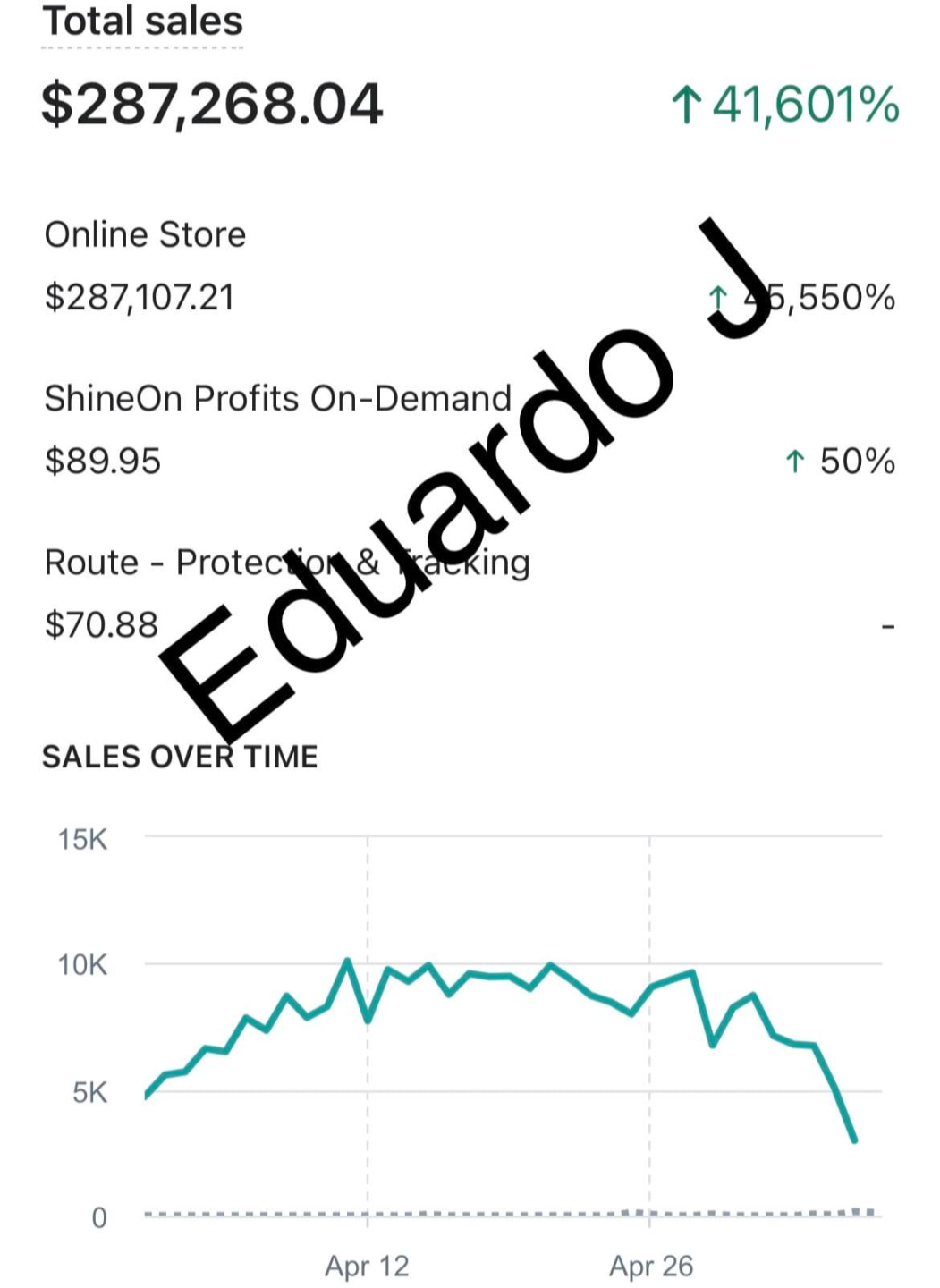 Eduardo J.
Krste has had great impact in my success, my most important takeaway was to not overcomplicate designs. I tend to emulate his design style and like to keep the audience broad.
---
Leading the Way: Our Continuous Investment in Marketing Knowledge for Our Coaching Program
At our coaching program, we believe in constantly seeking out the latest and greatest in marketing knowledge to bring the best possible experience to our clients. That's why we've invested hundreds of thousands of dollars in attending top-tier courses, masterminds, events, and conferences. Our commitment to staying ahead of the curve allows us to provide cutting-edge strategies and techniques to drive real results. With this investment in education, we're able to offer a truly exceptional coaching experience that sets us apart and propels our clients towards success.
Upcoming Event: Affiliate World Dubai
1- 2 March 2023

This is our next upcoming event, you can meet Krste in person!
Upcoming Event: Affiliate World Europe
12- 13 July 2023

This is a planned event for us, you can meet Krste in person!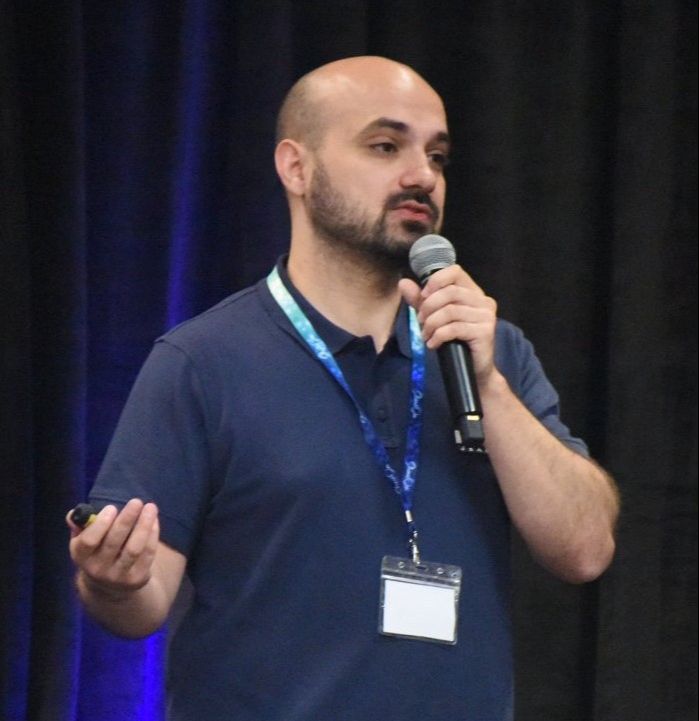 A Personalized 1 on 1 Coaching Call with Our Expert Coach
As part of our Ascend membership we provide a 1 on 1 coaching call which is a personalized session that provides tailored support to business owners seeking to achieve their business goals. During the call, we will evaluate your current situation and collaborate to develop an action plan specific to your needs. The plan will include steps you can take to reach your next business milestone and work towards your overarching goals.

Our objective is to offer you customized guidance and support to help you succeed in your business endeavors. This coaching call is likely to accelerate your path to success as the coach has extensive experience and has successfully addressed similar issues to those you may be facing.
Sign Up Now
Our coaching program is designed to provide support and guidance in achieving your business goals. While the optimal membership term for seeing results is typically between 3-6 months, individual results may vary based on a variety of factors including, but not limited to, dedication to the program, implementation of strategies, and individual circumstances.
Earnings and income representations made by Shift Into Profits, shiftintoprofits.com, and their advertisers/sponsors (collectively, "Kryptomine PTY LTD") are aspirational statements only of your earnings potential. The success of Krste Kovaceski, testimonials and other examples used are exceptional, non-typical results and are not intended to be and are not a guarantee that you or others will achieve the same results. Individual results will always vary and yours will depend entirely on your individual capacity, work ethic, business skills and experience, level of motivation, diligence in applying programs, the economy, the normal and unforeseen risks of doing business, and other factors. Shift Into Profits, and its owners individually, are not responsible for your actions. You are solely responsible for your own moves and decisions and the evaluation and use of our products and services should be based on your own due diligence. You agree that Shift Into Profits is not liable to you in any way for your results in using our products and services.



This site is owned and operated by KryptoMine PTY LTD